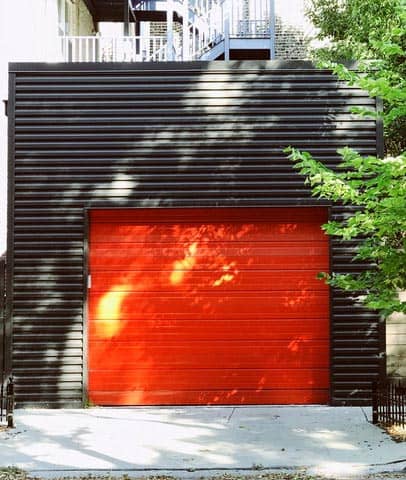 Garage doors allow you entry and access to the interior parking space of your home. But, since garage doors are mechanical devices, they're susceptible to damages and malfunctions. There are several components to any garage door, all of which are prone to wear over time.
When your garage door begins to decline functionality and operation, there will be several signs. Commonly, the first thing you'll notice is a decrease in the power of your garage doors. Most garage doors use a pulley system to achieve the opening/closing function you desire.
Another common problem people face is their garage doors coming off the tracks. This is a sign that your garage door is out of alignment. These are just some of the main reasons one would consider replacing their garage door. You may also choose to replace your garage door for aesthetic purposes.
If you do, you'd be interested to know that replacing your garage door can add value to your home. To learn more, continue reading.
Does a new garage door increase home value?
While it may be surprising, garage doors are rated as one of the top home improvement you can do to increase property value in 2020. Depending on your home's layout, your garage door could be a centerpiece for your exterior property aesthetic. So, replacing or upgrading your existing one can make a huge difference.
According to a recent study by REMODELING magazine, replacing your garage door can give as much as a 98% return on your investment. Most experienced realtors and real estate agents also agree with these findings. You have to remember when a buyer is looking at your home, presentation is everything.
It may not make a difference to you, but, replacing your garage doors could mean all the difference for a buyer. New garage doors increase the perceived value of your home. Thus, resulting in a higher selling price overall. So, if you plan on selling your home soon, it's well worth it to replace your garage door.
Replacing a garage door is relatively straightforward if you know what to do. With no prior experience, you should never attempt to replace yourself. Always hire a professional garage door replacement provider like Discount Door Service to help you.
Best advice for installing new garage doors from Discount Door Service
To ensure you get the results you desire, you need to hire a reputable garage door replacement company. Since there are many local providers to choose from in any given area, it requires some research. First, you need to find a provider who can get the garage door you want.
Next, compare the reviews of all the local companies you're interested in. Doing so allows you to find the right garage door replacement provider who can help you. Once you look at all reviews, you'll be able to make an educated decision.
Experienced service providers like Discount Door Service will help you through the entire replacement process.
People Also Ask
Q: How much value does a new garage add?
A: on average, a new garage door adds about 81% of its total cost to your home's value. If your new garage door costs $1,000, you should expect it to add about $800 to the value of your home.
Q: How often should a garage door be replaced?
A: It all depends on the frequency of use and maintenance schedule. But, on average, garage doors last about 8-12 years. After that period, consider replacing yours.
Q: Should the garage be insulated?
A: the choice is up to you; while not required, insulating your garage can save money on monthly energy expenses.
Understanding the answer to, does a new garage door increase home value?
We've covered all of the critical facts and information you need to know about finding the right assistance to help you replace your garage door. Use this article to ensure you get the results you want when replacing your garage door. Contact Discount Door Services today to schedule repairs.