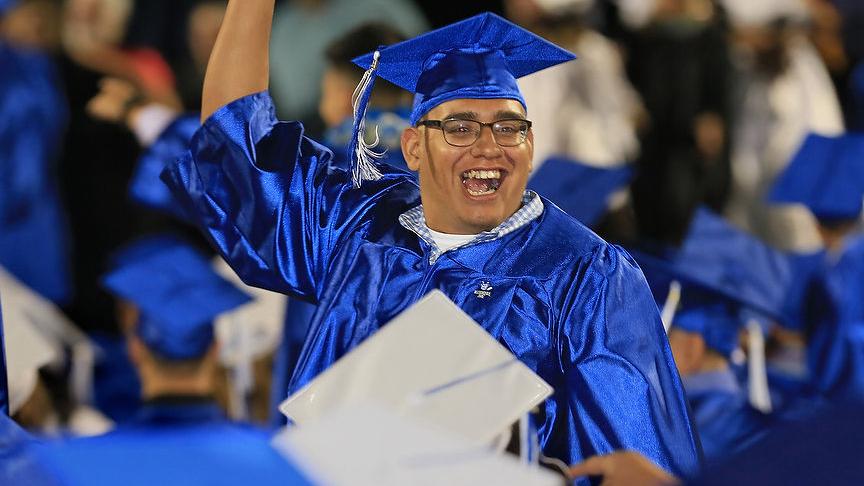 Those of us here at Discount Garage Door Company would like to take a moment to congratulate all the new graduates around Tucson, no matter what level you're moving on to from here.  We love learning and it's a never ending process for us.
And with that, we would like to share a little graduation speech we came across that was both impressive and made us laugh, which, considering it was based around current politics, was rather surprising.  The wonderful thing here (in my opinion), is not only the talent of this young man, but the fact that he was able to genuinely thank his teachers while entertaining the crowd and keeping the politics "non-political".
We hope you enjoy it as much as we did.
Middle schooler impersonates politicians in graduation speech

(CNN) – Lots of professionals are getting laughs impersonating the presidential candidates, but they're no match for an Illinois eighth-grader who went on a campaign speech-style riff during Thomas Middle School's graduation.

He may not have the polish of a professional impersonator, but 14-year-old Jack Aiello gave a hugely popular graduation speech at the suburban Chicago school, riffing on Donald Trump, Ted Cruz, Hillary Clinton and Bernie Sanders. read more at tucsonnewsnow.com